What is The Vault?
It's your opportunity to raid our Vault here at Wine Spies HQ and sneak out with a bottle of wine from our stash. You could score a bottle worth $200 or more for $20. Feeling lucky?
How does it work?
Each new Locker you open grants you the opportunity to add one bottle from The Vault to your Locker for just $20. Our system then randomly selects the bottle from one of the five tiers. Your Vault bottle arrives hand-wrapped in tissue paper, along with your Locker. You discover what you've got when you unwrap it! The evening of delivery, you'll get a follow up email with the profile of your Vault bottle so you can learn more about it.
We designed our system to be completely impartial so that we can be totally transparent as to how Vault bottles are awarded. Here's the details:
Vault Tiers
Wines from The Vault are categorized into five tiers. These tiers are generally based on the price and rarity of the bottle you'll be awarded. Each tier has a different likelihood of being rewarded.
Common
60% chance
These bottles are worth $20 to $30, so you still get a great wine worth at least what you paid.

Due Ruscelli
'Primitivo' Russian River Valley Zinfandel
Uncommon
27.5% chance
Now you're in the money! Uncommon bottles are $30 to $50 in value.

Random Ridge
Mt. Veeder District Napa Valley Cabernet Sauvignon
Rare
9% chance
Aren't you lucky? Luxury wines worth from $50 to $100 in value.

Anderson's Conn Valley
Estate Reserve Napa Valley Cabernet Sauvignon
Epic
3% chance
These bottles are worth $100 and up. Experience some of the highest-rated wines for $20.

Domaine Georges Vernay
'Les Chaillées de l'Enfer' Condrieu
Legendary
0.5% chance
Jackpot! Get a taste of the best wines we have in store, valued at least $200.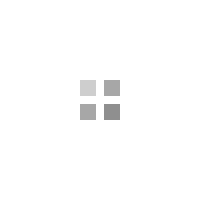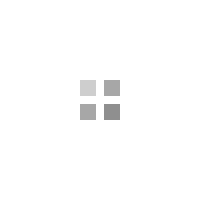 GAJA
'Costa Russi' Barbaresco
FAQs
What are the odds of winning a wine worth more than $20?
Every wine is worth at least $20. You have a 2 in 5 chance of winning a wine worth more than $30, a 1 in 10 chance of winning a wine worth more than $50, and a 1 in 25 chance of winning a wine $100 and up.
How are The Vault bottles selected?
Our Vault is curated mostly from the same wines that you'll find in our Store - so you can check there for a good idea of what you might win. Those bottles are automatically assigned to tiers based on price.
How do you pick which tier wine you'll receive?
Our system automatically splits a series of 1000 wines into one of the five categorized tiers. Each Vault order randomly rotates through these tiers, and once the 1000 bottles have been exhausted, it resets with another new randomized selection. We have no control over which bottles are selected on any given order, creating a completely impartial system.
Any Questions?
Please contact us if you have any questions or concerns about Vault Bottles.